Original Framed Artwork Miniature Octopus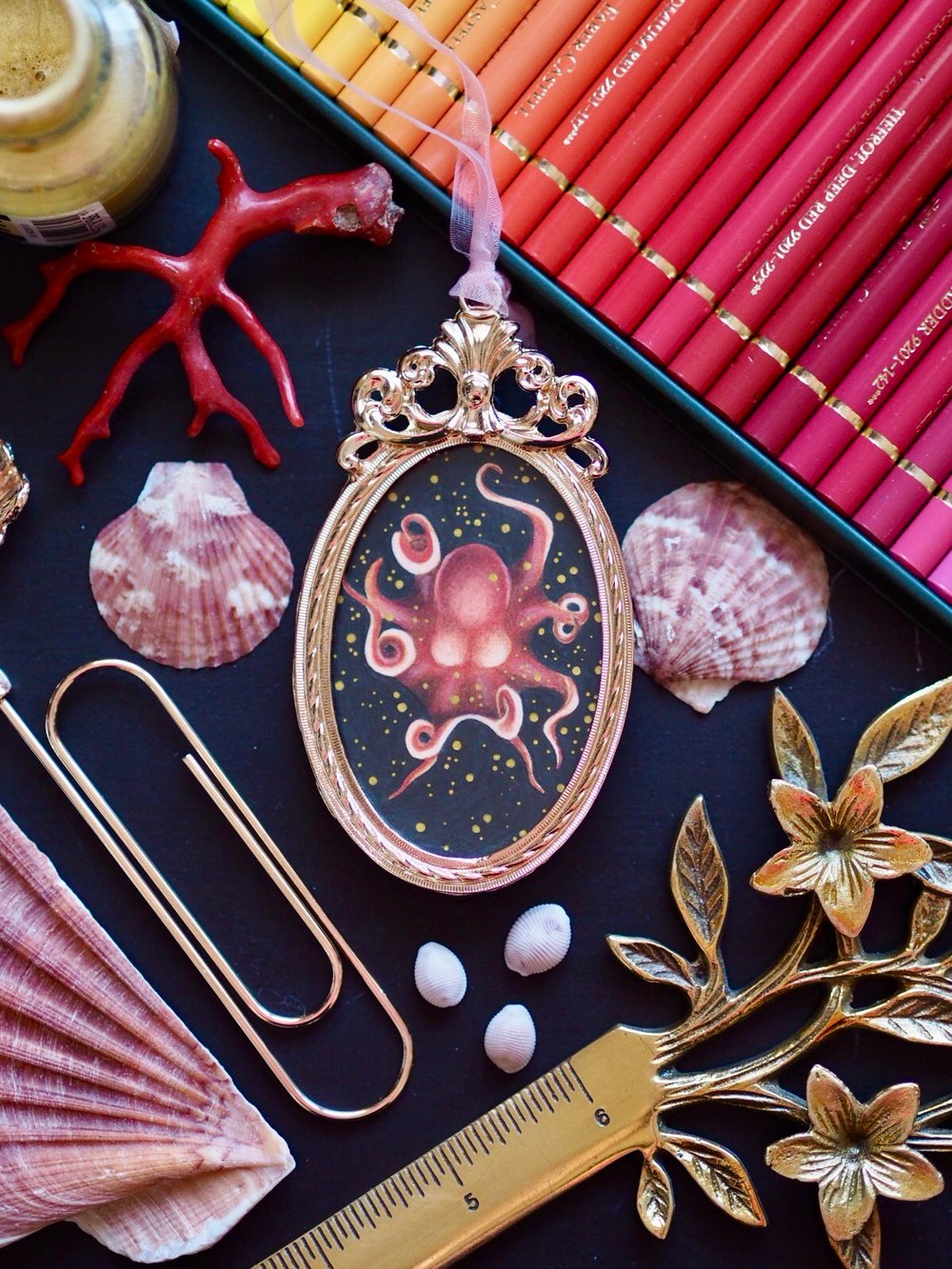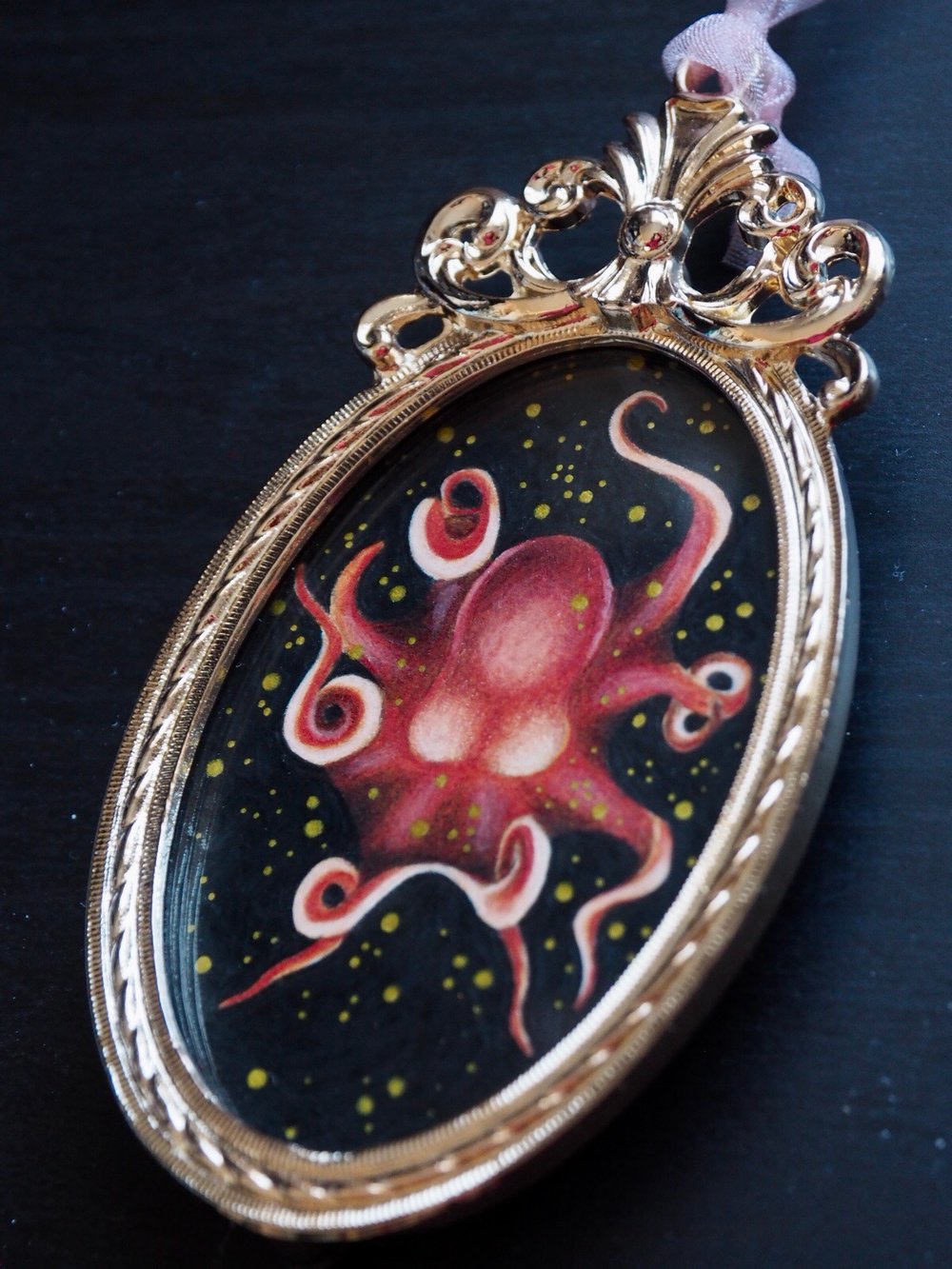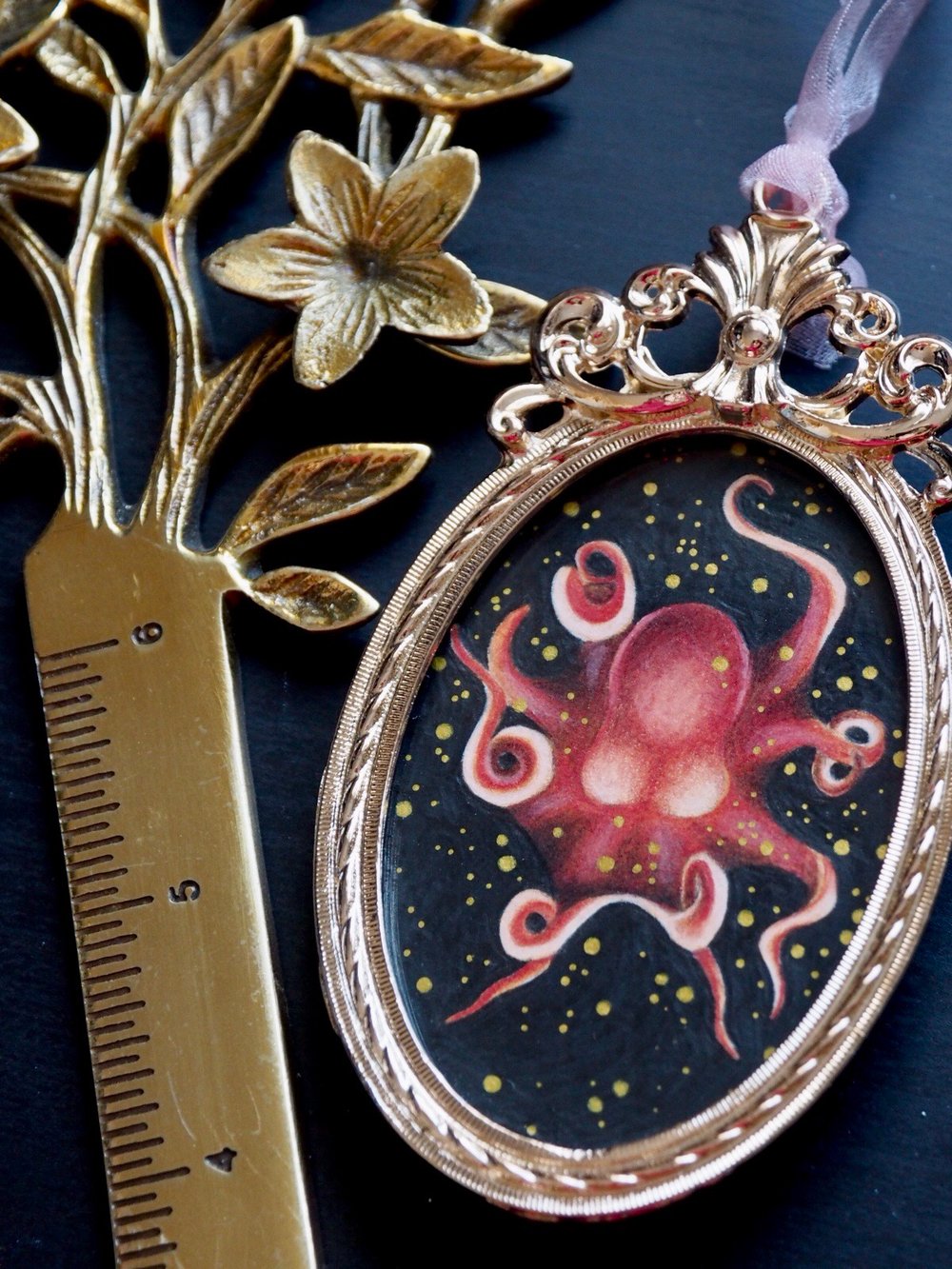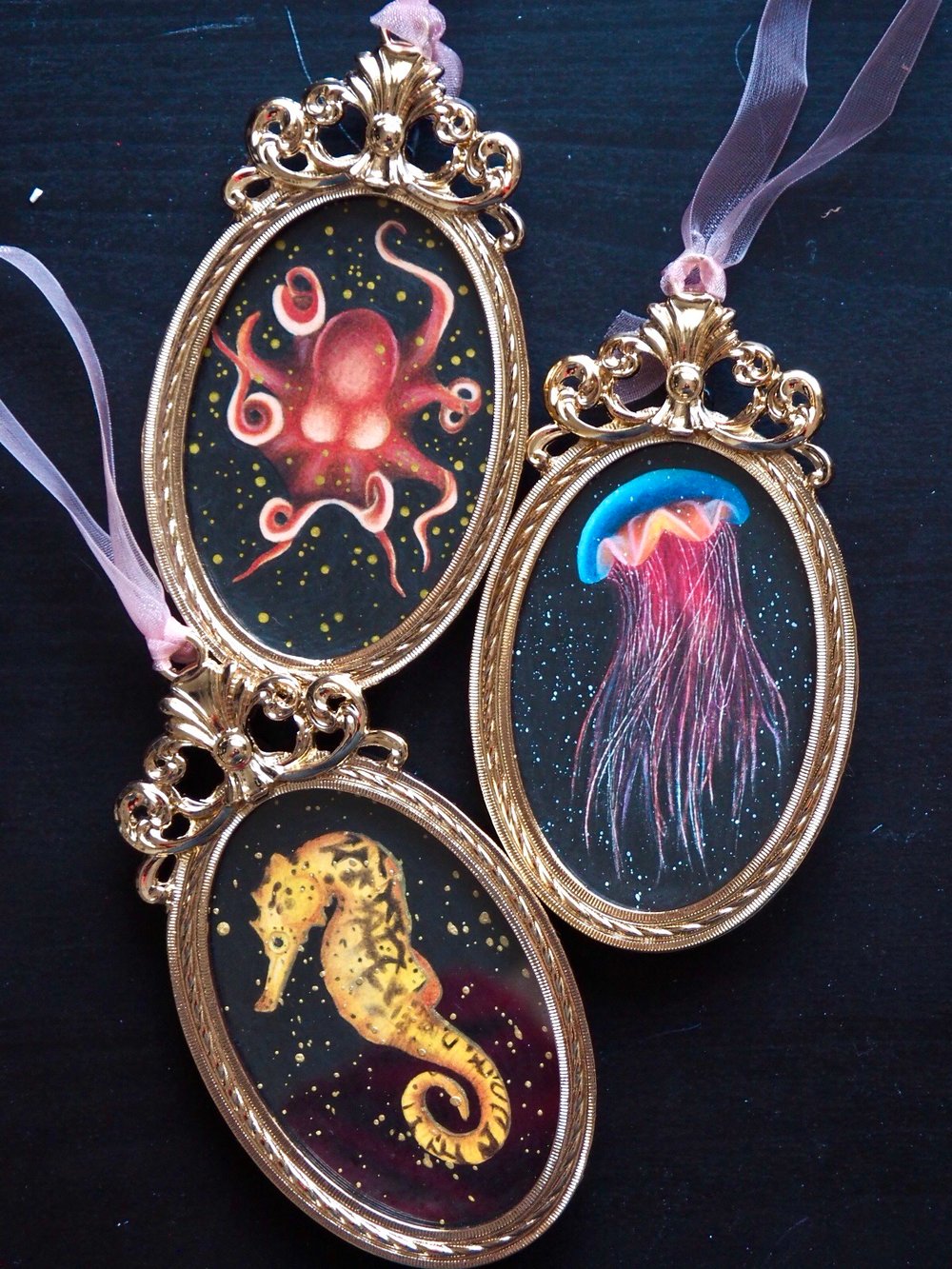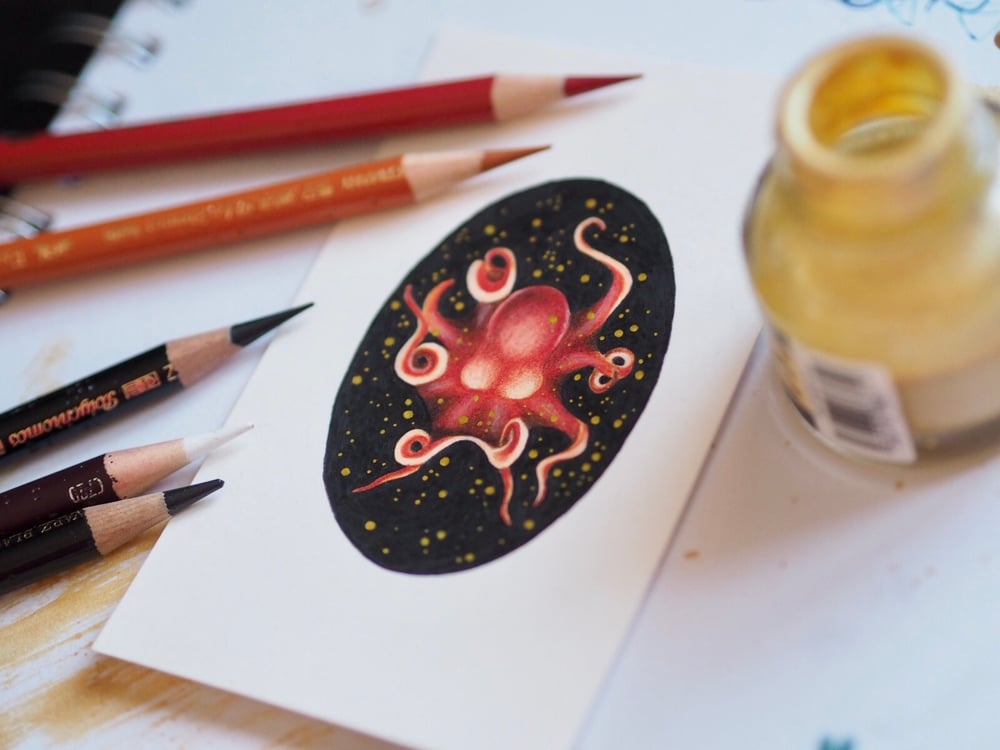 Welcome to the world of miniatures. They are exactly like the magical ocean drawings I usually do, except these are miniatures and more importantly originals. It's set in a 19th century style oval frame.
This piece was inspired by one of my favourite vintage octopus illustration from Deutschen Tiefsee-Expedition, German Deep Sea Expedition (1898–1899) by Carl Chun. Original from Biodiversity Heritage Library.
You're not only getting a very special framed artwork, but a unique, one of a kind original piece too. That means no copies were made, only one available. I'm afraid once it's gone it's gone forever but I will try and find some more of these frames and release more drawings.
The frames size is approx 11 x 6 cm
The artwork size is approx 2 x 3 inch
I'm including the ribbon for hanging but you can easily remove it too, it's up to you.
I will post them carefully packed in a small envelope. Worldwide shipping available.
Thank you for browsing around my drawings! Any questions you have just ask!