Exclusive Framed Original Fly Agaric Mushroom Drawing Glows Under UV Light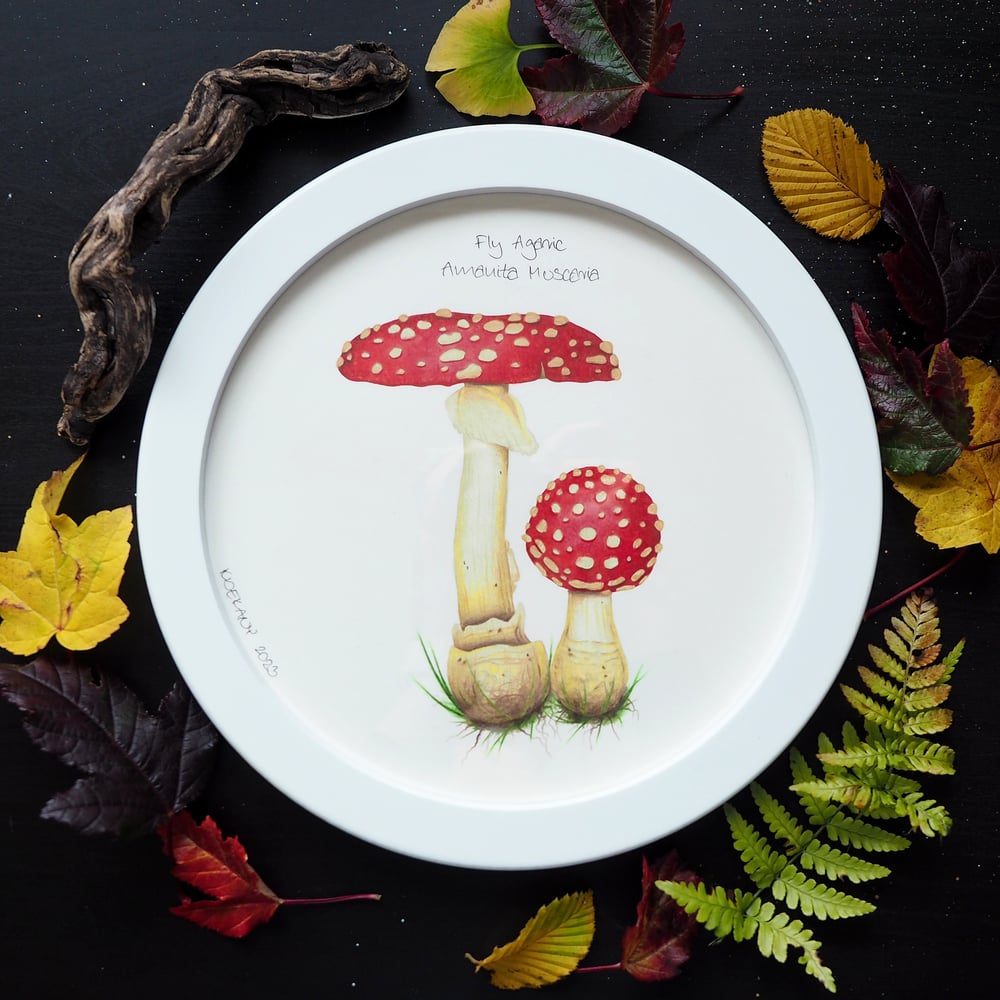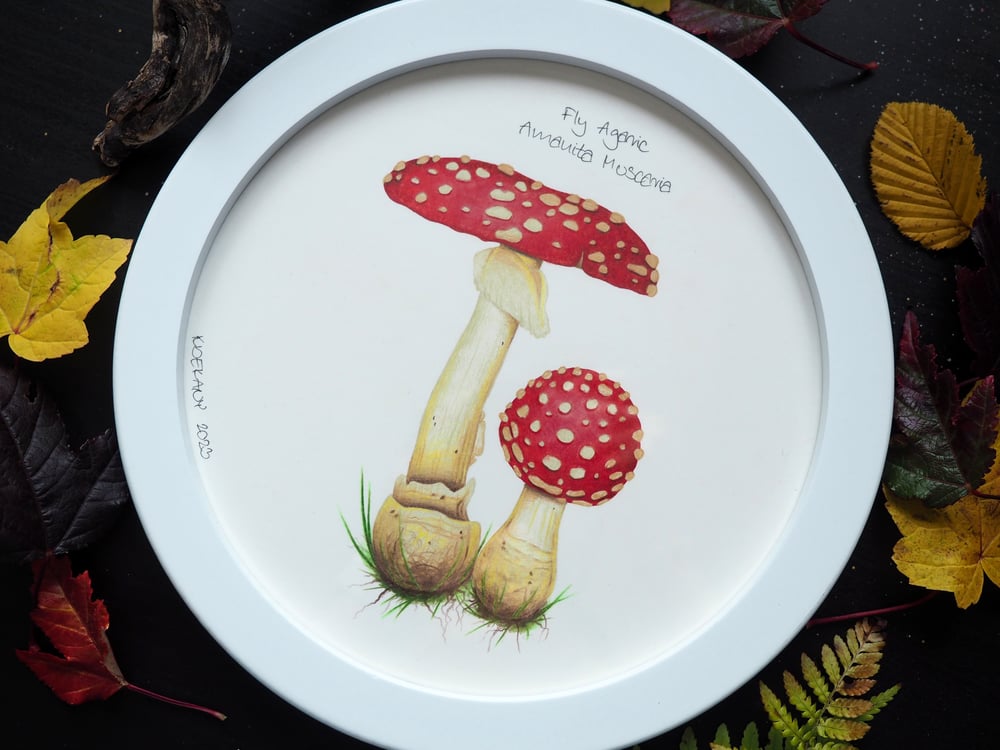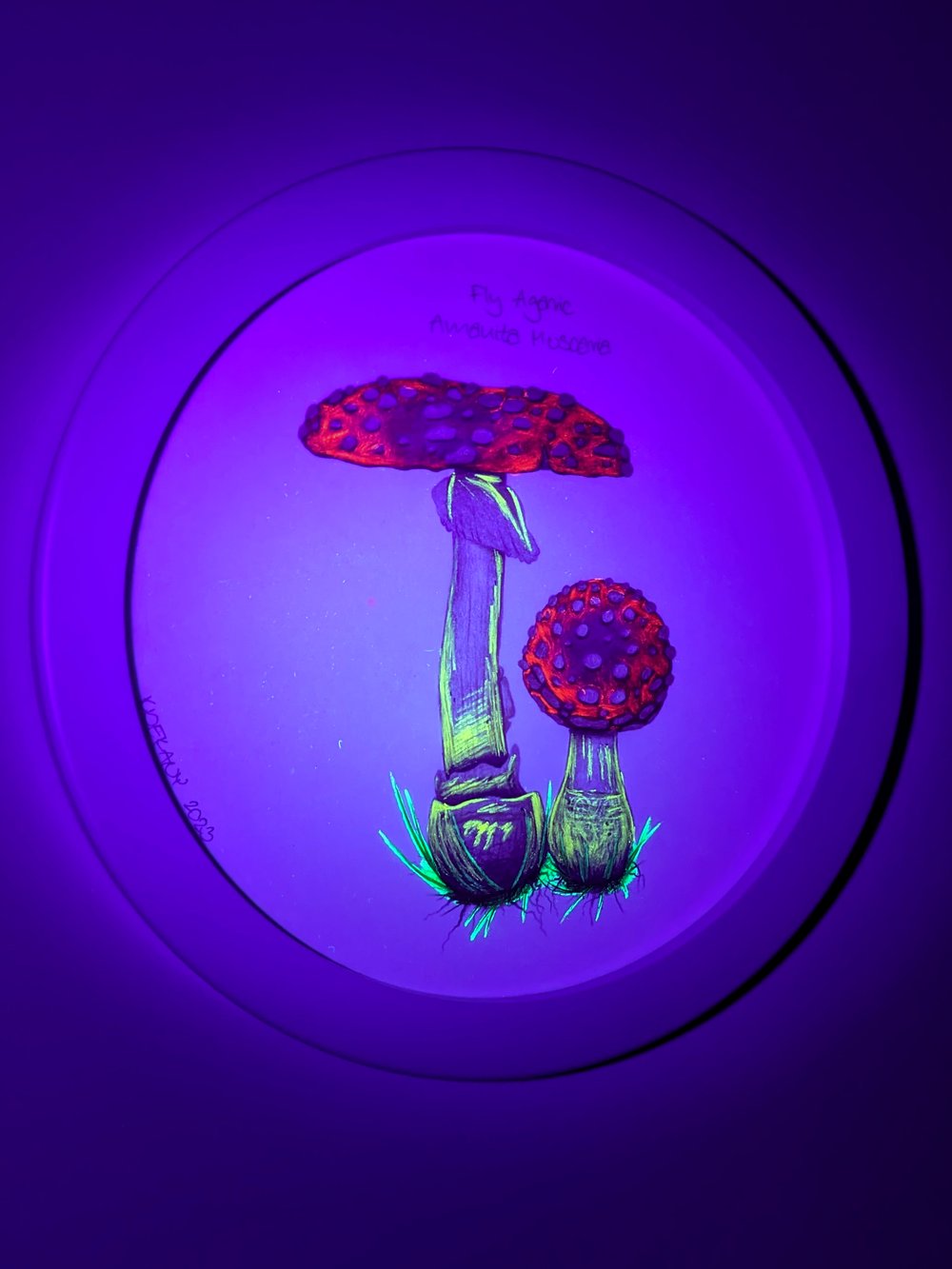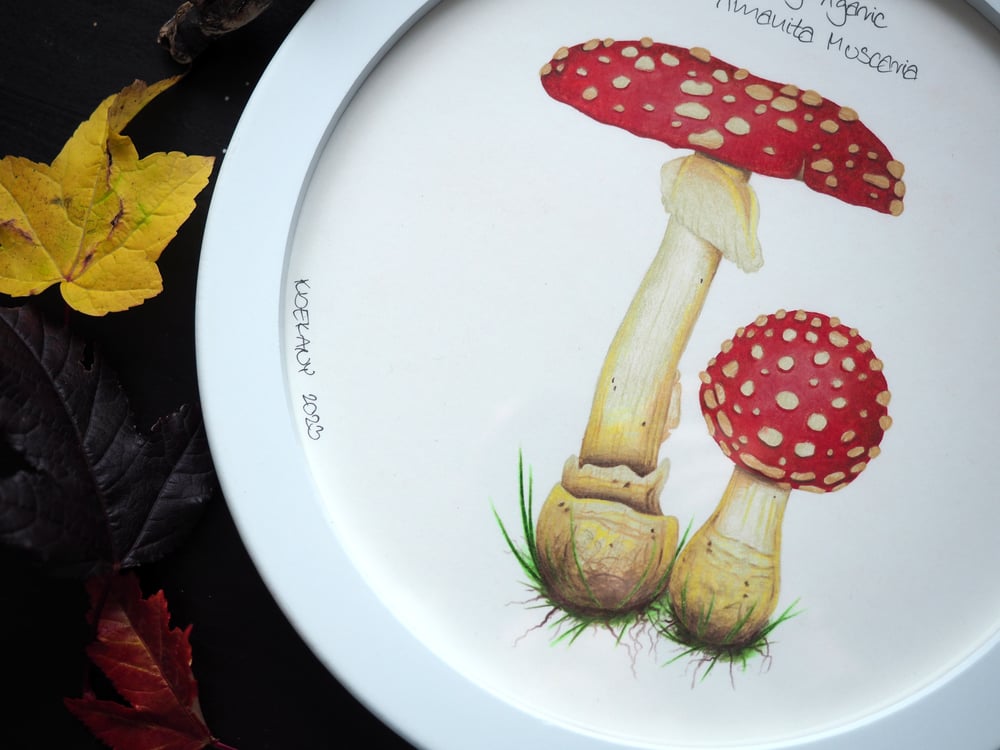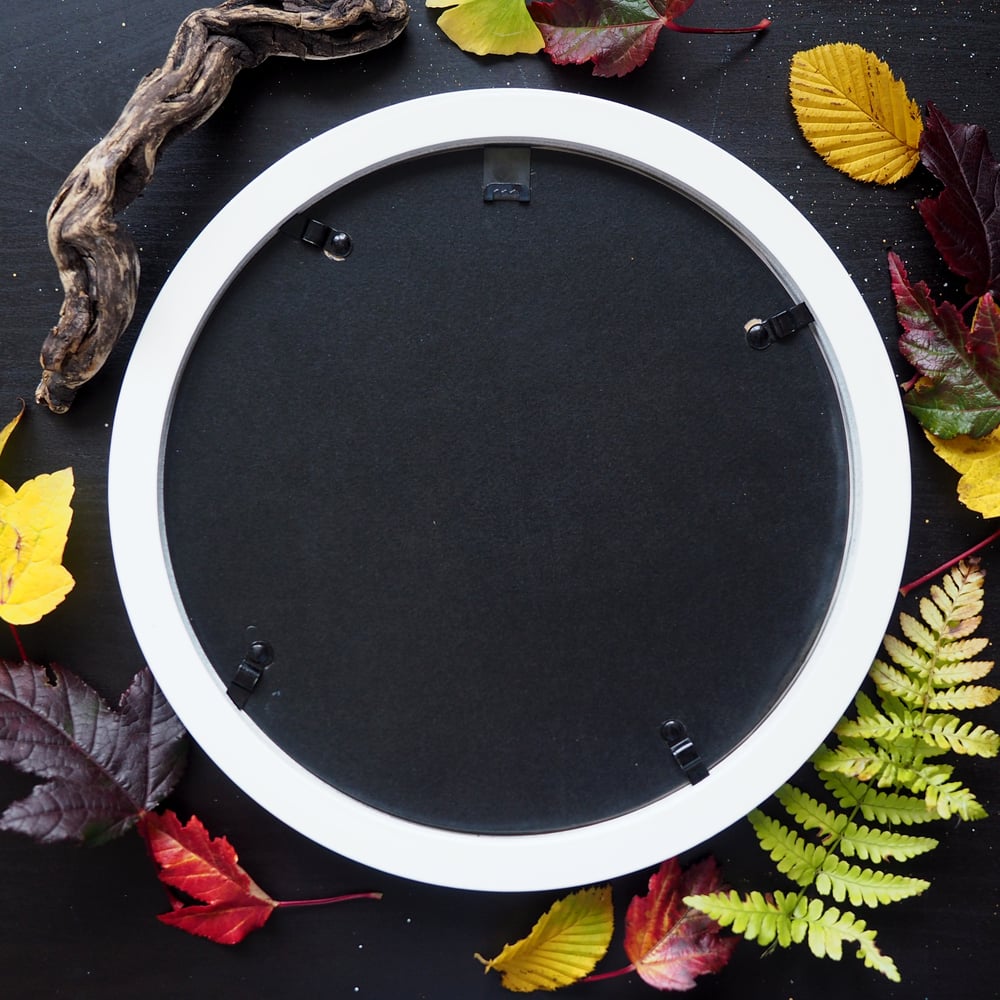 Exclusive Framed Original Artwork.
Fly Agaric Amarita Muscaria
Made specially for the Mushroom Collection.
This special colour pencil drawing also glows under UV light, see the photo below.
Dated and signed by the artist.
Size of the drawing is approx 14 x 10 cm.
Size of the wooden round frame is 24 cm.