Hi, I'm Krisztina Dekany. I'm a Hungarian artist and photographer living in Edinburgh, Scotland. Let me introduce myself.
All my life I've been in love with the natural world and it's wonders, especially the Oceans. I've also been surrounded and inspired by my father's drawings and photos. The combination of these two lead me to where I am today. One day I picked up a pencil in the hope to become something as great and inspirational as my father.
The biggest change however was when I left home and moved to the UK in 2010. Ever since then I've lived in cities by the sea and got even more inspired. From the beginning my drawings seemed to be ocean themed and reflect this love, so it was easy to find my path.
In 2017 I have worked on several collaborations with different marine conservation groups and societies because I believe in the importance of ocean protection. A portion of sales is also donated to different ocean conservation societies through purchases of my artworks.
For more information, work in progress videos and photos find me on Instagram @kdekany_art.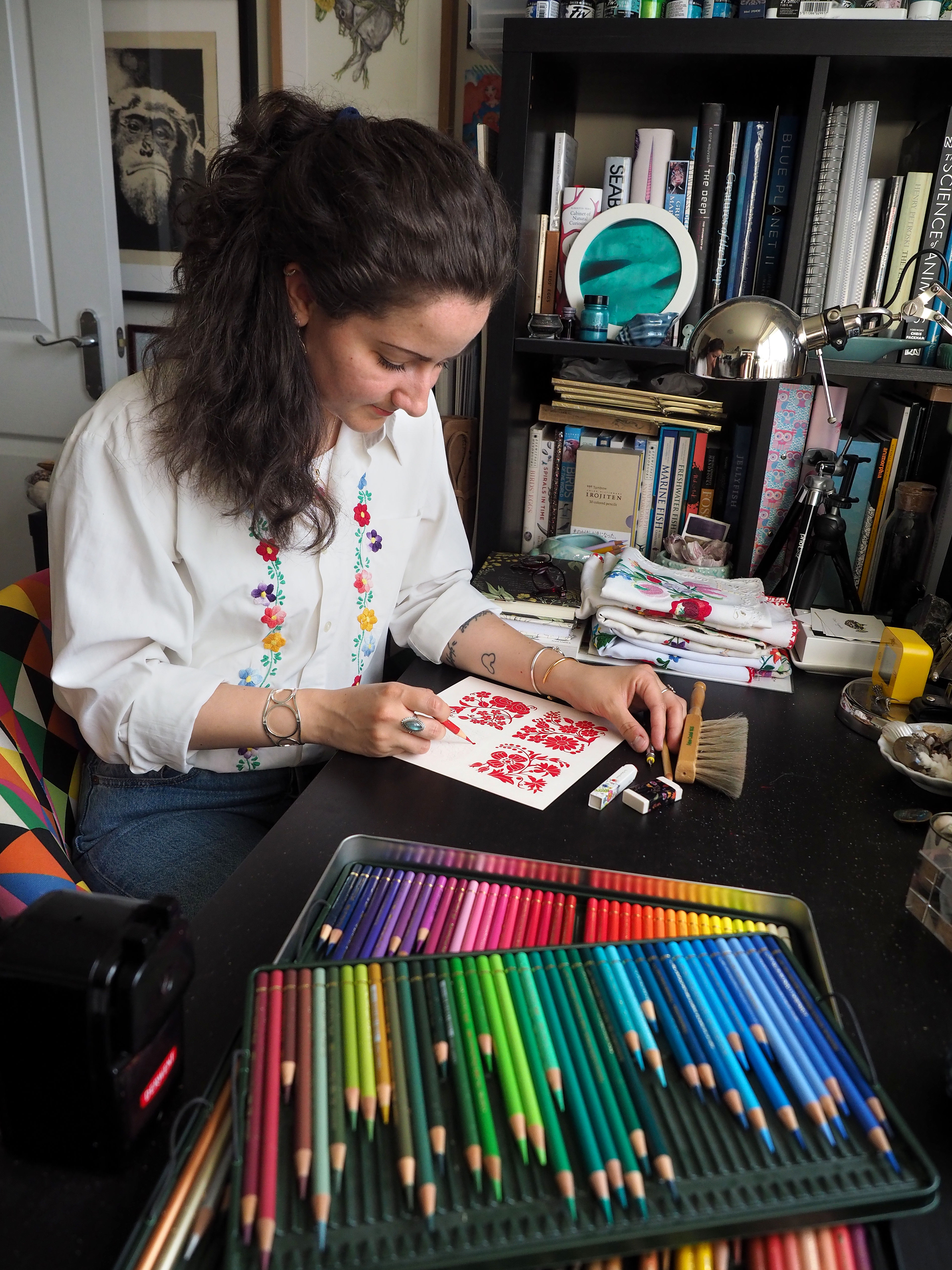 Welcome to my art studio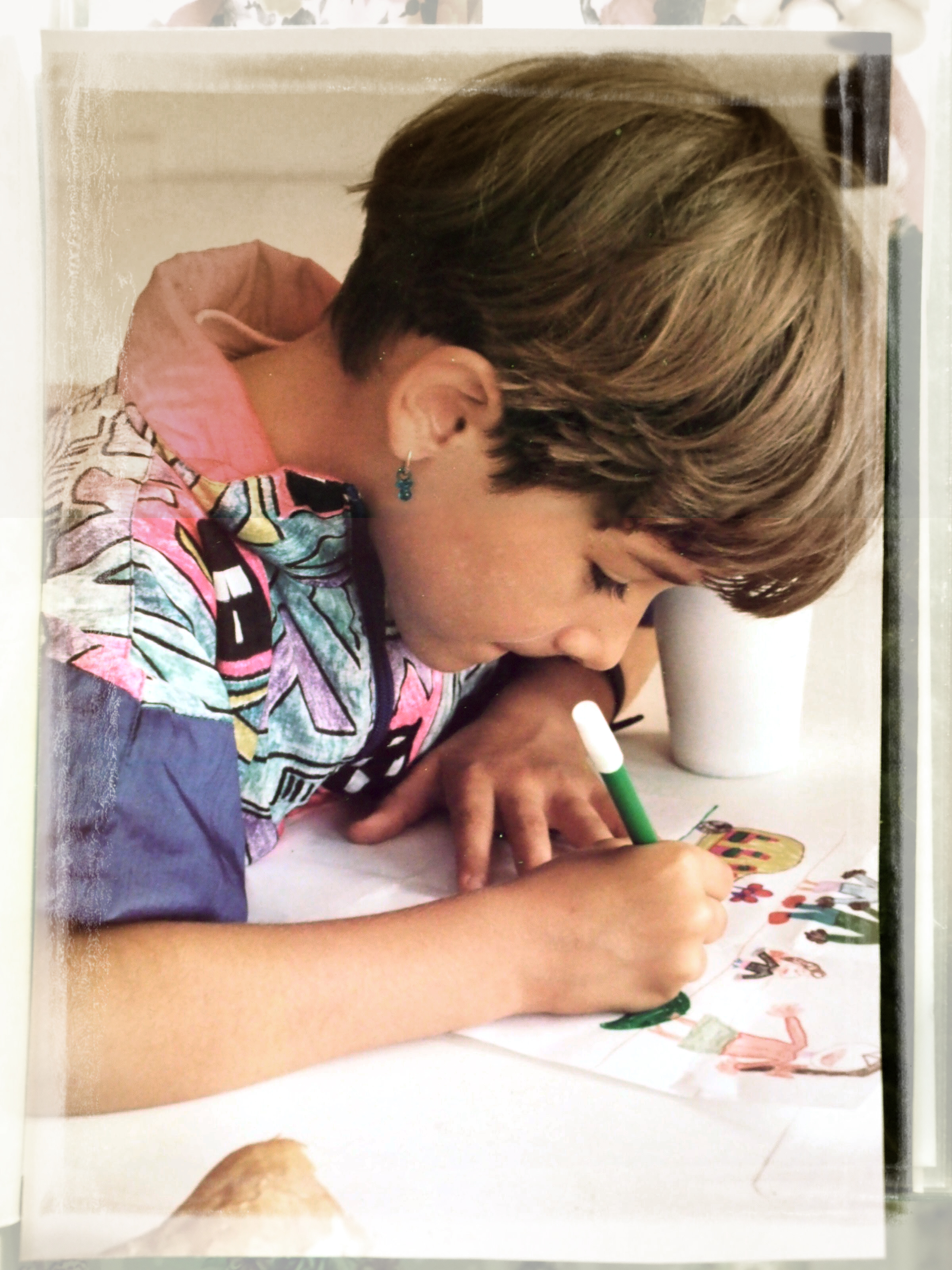 Throwback to the early 90s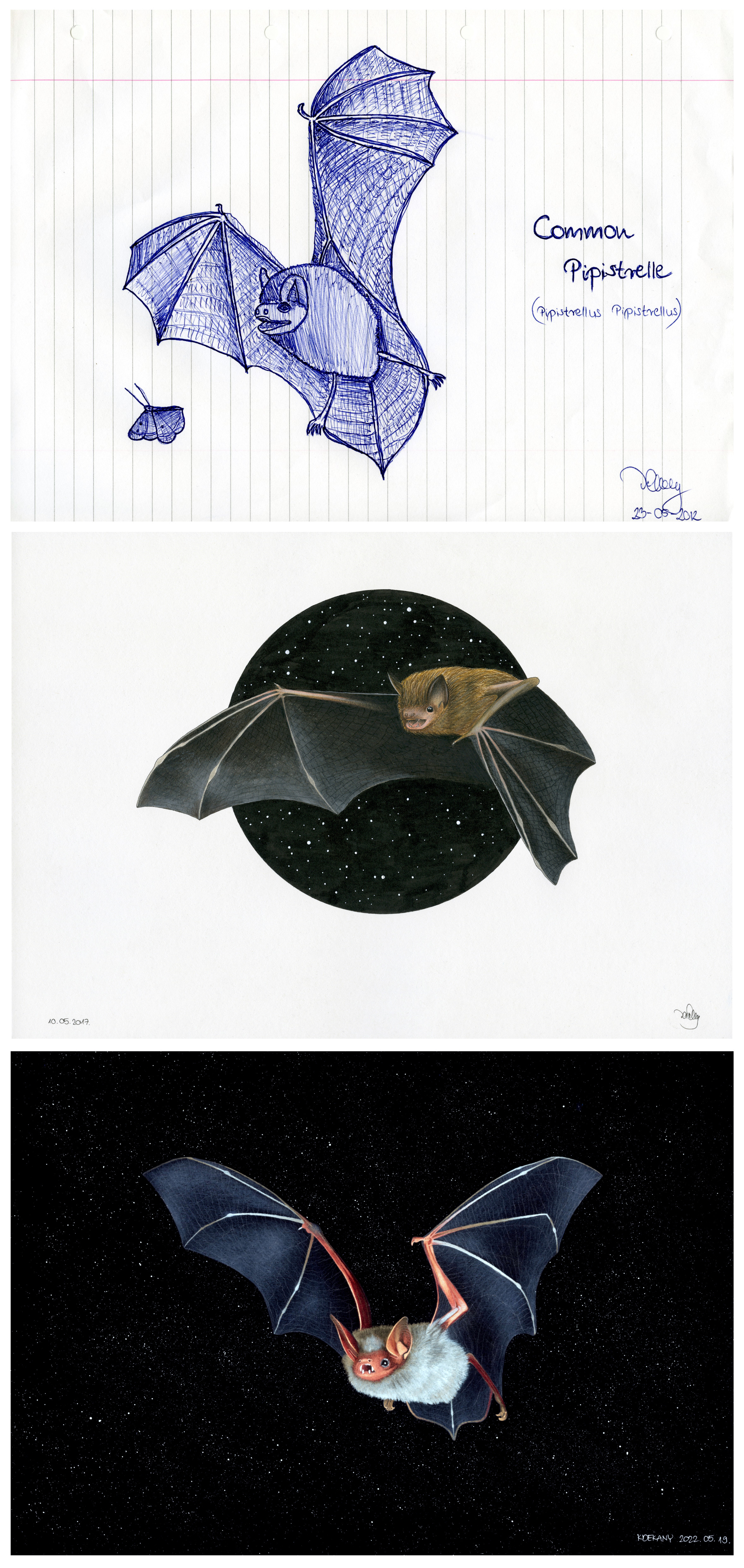 I call this the 'bat challenge'. Every 5 years I challenge myself to recreate my first ever drawing, this flying Pipistrelle Bat. I remember that night when I grabbed a pen and started sketching. That was the moment when I realized I would like to do art so with the guidance of my father I started drawing. I wanted to share this journey in the hope to inspire others to start creating like I did back then.